Day 1 :
Keynote Forum
Founder Macula & Retina Institute, USA
Time : 10:00

Biography:
Kent W Small is a board-certified Ophthalmologist with years of specialized training and over two decades of experience in retinal disorders, making him a leading expert in his field. He is a Professor and the Director of Macular Disease Center and Retinal Research Lab at the Jules Stein Eye Institute at UCLA.rnrn
Abstract:
Purpose: We originally reported four mutations affecting PRDM13 in 11 families causing North Carolina Macular Dystrophy (NCMD/MCDR1). The purpose of this report is to present the analysis of an international cohort of an additional 10 families with NCMD.rnrnMethods: We performed Sanger DNA sequencing of the DNASE 1 hypersensitivity binding site up stream of PRDM13 (chr6:100040800-100040950) in the family members with NCMD.rnrnResults: Of the 10 new families studied with NCMD, six were found to have the same mutation as the original North Carolina family (Chr6: 100040906 G>T Het) and all families were in the USA. Four were found to have the "French mutation" (Chr6:100040987 G>C Het), three were European and one was American.rnrnConclusion: Additional families with the NCMD phenotype continue to support that these mutations are causative of MCDR1/NCMD.rn
Track 1:Retina and Retinal Disorders
Track 2: Cataract and Refractive Surgery
Location: 1
Chair
Patrice E Fort
Kellogg Eye Center, University of Michigan, USA
Session Introduction
Kellogg Eye Center, University of Michigan, USA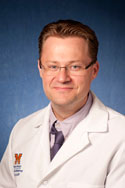 Biography:
Patrice E Fort has earned his MS in Neurosciences and PhD in Cellular and Molecular Aspects of Biology from the University of Strasbourg, France before joining in 2005 the Penn State Retina Research Group to study the diabetes associated mechanisms that lead to vision loss. He has characterized the role and regulation of crystallin proteins in the retina during diabetes in 2008. He was then recruited in 2011 as an Assistant Professor in the Department of Ophthalmology of the University of Michigan where he continues to study the regulation of intrinsic protective mechanisms in the retina under normal and pathological conditions
Abstract:
Alpha-crystallins have been extensively studied for their role in the lens and more specifically cataract formation, which is often associated to mutations and alterations affecting crystallin proteins. More recently, observations have raised growing interest about their implication in retinal function under normal and pathological conditions. We are particularly interested in the role that α-crystallins can play in retinal neurodegeneration and associated neuroinflammation. The function and regulation of α-crystallins in retinal neurodegenerative diseases were analyzed using a combination of experimental approaches ranging from in-vivo analyses of transgenic mice, to validation and specific analyses in post-mortem human tissues, including by cell specific analyses of crystallin mutants. While Ko-α-crystallin mice wereused to dissect the respective functions of αA- and αB-crystallins in the retina over time, human tissues were used to identify specific changes affecting crystallins in disease conditions, and cell culture models were used to assess the impact of those changes on cellular function and survival. We demonstrated a separate function and regulation of αA- and αB-crystallinsin retina under normal and pathological conditions. We also characterized the cellular specificity of expression of αA- and αB-crystallins in these conditions. We further identified specific alterations affecting alpha-crystallins under chronic disease conditions that have a dramatic impact on retinal cell function and ultimately survival. This work clearly demonstrates the important role played by alpha-crystallins in the regulation of retinal cell function and survival under chronic conditions associated with neuroinflammation and neurodegeneration. It also points to the specificity of each crystallin and their respective differences in regards to their cellular expression, regulation and implications.
Central South University, China

Biography:
Jufang Huang is currently working as a Professor in Department of Anatomy and Neurobiology at Xiangya School of Medicine, Central South University located in Changsha Hunan Province, China.
Abstract:
Many researches on retinal injury and repair following high intraocular pressure (HIOP) suggested that the survival ratio of retinal ganglion cells (RGCs) have been improved much by kinds of measures. However, the visual function recovery is far lower than expected. Previous studies found that the homeostasis of the synapse in visual signal pathway is the key structural basis for the delivering of visual signals in vivo. While, the studies from our group indicated that the complicated synaptic plasticity of retinal neurons occurred much earlier than obvious degeneration of RGCs in rat retinae. We speculate that the retinal synaptic plasticity may be one a key reason for the limited visual function recovery under kinds of RGCs repair means following HIOP. Exploring the modulatory mechanisms of synaptic plasticity after HIOP may provide new ideas for better visual function recovery. Interestingly, macroglia was found activated after HIOP and inhibiting its activation could suppress the alteration of synapse following acute HIOP. Thus, retinal macroglia may participate in the modulation of synaptic plasticity in rat retina after HIOP. From in vivo and in vitro study, we proved that macroglia modulated retinal synaptic plasticity through delivering Trombospondin 2 (TSP2), which bounds to its neuronal receptor α2δ1 to promote synaptogenesis. These results may provide new evidences to retinal repair strategies for better visual function recovery on intervention time points and targets after HIOP.
Institute of Developmental Genetics, Germany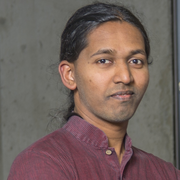 Biography:
K Dinesh Kumar is a Senior Research Fellow at Helmholtz Zentrum München, Germany and working on molecular screening of animal models with eye disorders. He was a Research Scholar in Department of Genetics at University of Madras, Chennai. He has completed his MPhil at Sree Chitra Tirunal Institute for Medical Sciences and Technology, Trivandrum, Kerala.
Abstract:
Abstract Purpose: To determine the molecular basis of the autosomal recessive retinal degeneration in a consanguineous south Indian family. Methods: The proband and the available family members underwent a complete ophthalmic examination. Upon informed consent blood samples and case histories were documented. Genomic DNA sample of the proband was subjected to exome sequencing (selected panel of 105 genes involved in retinal degeneration). Variants were analyzed for co-segregation amongst family members using custom designed gene specific primers, direct sequencing and by RFLP. The mutation was subjected to in silico analysis (Polyphen2, Splice Port) to predict the effect of the mutation on structure and function of the transcript and its protein. Results: The proband attended the clinic for difficulty in reading and writing. Fundus examination revealed a metallic or beaten bronze appearance, characterizing early stages of retinal degeneration. Retinal Panel exome sequencing showed five novel variants in three different genes. Among which, a sequence variation viz., c.1250 T>A transversion in the candidate gene CDH23 encoding Cadherin 23 that alters amino acid at position 417 (p.I417N) was the only homozygous variant observed in the proband. This variant is located in the EC4 domain (extracellular domain) of the protein and was conserved across species. In-silico tools predicted this variant to be damaging. This substitution was in a heterozygous status in the unaffected family members (proband's parents and sibling) and absent in 100 healthy controls of the same ethnicity. Apart from this variant, we observed an insertion in intron 12, c.1290+236_1290+237insA. SplicePort tool predicts a splice site acceptor at this region. This intron variant might alter splicing, thereby acting as a modifier. However, this speculation needs to be functionally validated. Mutations in CDH23 are known to cause type I Usher syndrome and non-syndromic autosomal recessive deafness (DFNB12). Individuals with USH1D usually carry a truncated CDH23 protein, whereas DFNB12 carry missense mutation. Further clinical investigations showed that the proband is affected with Usher syndrome with a typical retinal degeneration. Conclusions: Herein we report an atypical case of a novel CDH23 mutation with progressive retinal degeneration and hearing loss. We emphasize here that retinal exome panel sequencing aids in accurate diagnosis and prognostic genetic counseling for congenital eye disorders and in early management of the disorder.
Biography:
Jeffrey T Liegner is a Medical Director for the private practice Eye Care Northwest and Northwest Jersey Ambulatory Surgery Center. He is a Clinical Instructor at Rutgers New Jersey Medical School and Attending Physician for the VA New Jersey Health Care System. He is the Co-Inventor of the Dropless™ and LessDrops™ products and discloses investor and Consultant Relationships with Imprimis Pharmaceuticals. He is a board certified Fellow of the American Academy of Ophthalmology, the American College of Surgeons and the American Academy of Cosmetic Surgery.
Abstract:
Postoperative endophthalmitis represents a serious yet infrequent occurrence after cataract surgery. Prophylaxis against postoperative endophthalmitis has evolved from an antiseptic technique, to the postoperative use of topical antibacterial agents, to the addition of a Povidone sterile preparation of the ocular surface prior to the procedure, to the instillation of intracameral antibiotics (described by ESCRS 2013). For the last seven years, many USA surgeons have been instilling powerful and current generation antibiotics (moxifloxicin with or without vancomycin) in combination with medium strength particulate corticosteroid (triamcinolone) into the vitreous after IOL implantation with excellent reduction of infection risk plus providing clinical reduction of induced inflammation and postoperative cystoid macular edema (CME). This technique describes the Dropless Cataract Surgery event, in which most patients receiving TriMoxi or TriMoxiVanc do not need to purchase or instill topical eye drops, using an internationally patented intravitreal formulation developed and distributed by Imprimis Pharmaceuticals (San Diego CA, USA). This same proprietary product can be also injected intracamerally and subtenons if additional medication suppression is needed, and may even be applied topically (ex, LASIK/PRK). The utility of this product for physically challenged, surgical mission and resource-limited patients is overwhelmingly advantageous. Using meta-data analysis in conjunction with a recently completed double-masked randomized prospective drug performance study of the intravitreal Dropless product, infection risk has been shown to be dramatically reduced to 0.002% occurrence, postoperative inflammation is suppressed in over 95% of eyes, and clinically significant CME (visual acuity >6/9) is substantially reduced in health eyes (<1.8%) and at risk eyes (defined as having diabetic retinopathy, epiretinal membrane, glaucoma, surgical complications with CME occurrence 5-8%). The augmented role of topical NSAID (described as part of the LessDrops technique) to suppress breakthrough inflammation and further reduce the incidence of CME will be reviewed.
Istanbul University, Turkey
Biography:
Huseyin Yetik was graduated from Istanbul University in 1996 and completed his Ophthalmology Residency program in 2000 from Istanbul University, Cerrahpasa School of Medicine. He became an Associate Professor in 2006 and full Professor in 2014 in Cerrahpasa. He has worked in several governmental and private hospitals as Academician including Goztepe Educational Hospital, Zeynep-Kamil Educational Hospital, Yeditepe University School of Medicine; Memorial Health Group. He has also worked in Azerbaijan, Albania and Kazakhstan as Academician and Vitreoretinal Consultant. He is currently a Professor at Istanbul University, Cerrahpasa School of Medicine and Vitreoretinal Consultant and Chief of Ophthalmology Department of Surp Pirgic Armenian Foundation Hospital which is one of main Armenian Foundations in world as well as he is also a Chief Vitreoretinal Consultant Surgeon of 15 private hospitals in Istanbul, Turkey. He is a Member of American Academy of Ophthalmology, American Association of Retina Specialist, European Retina Society (EURETINA) and Turkish Ophthalmology Society.
Abstract:
A macular hole is a full-thickness defect or tear of retinal tissue involving the anatomic fovea of the eye. It was first described by Knapp in 1869, in a patient with a history of ocular trauma. Mainly it is classified as idiopathic and secondary. The standard surgery for repair of macular hole was described by Kelly and Wendel in 1991 and involves a standard three-port pars planavitrectomy, with removal of cortical vitreous and any epiretinal membrane. The surgical goal is to remove enough of the surrounding membrane, when present, to relieve traction that could prevent flattening of the edges of the macular hole. A total air-fluid gas exchange is performed to desiccate the vitreous cavity; this is followed by a gas-air exchange using a non-expansile concentration of a long-acting (e.g., 16% C3F8) or mid-term (SF6) gas. Strict face-down positioning to encourage contact of the gas bubble against the macular hole for at least 1 week (and as long as 3 or 4 weeks) had been accepted as important as the technical components of the procedure for several years. Even it is given with high success rates up to 100% in the literature it may not be the case in reality for most of the surgeons. In this lecture it is aimed to be given some secrets and pearls of surgical techniques those may not be found in the written literature.
Track 3:Neuro-Ophthalmology
Track 4:Optometry and Vision science
Chair
AnnMarie Hipsley
ACE Vision Group, USA
Session Introduction
University of Texas Health Science Centre, USA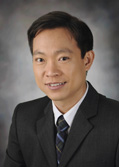 Biography:
Bundhit Tantiwongkosi has completed his MD from Mahidol University, Thailand, Diagnostic Radiology Residency at Northeastern Ohio Universities, USA and Neuroradiology Fellowship at University of California, Los Angeles (ULCA). He is currently an Assistant Professor of Radiology, Neuroradiology Division at University of Texas San Antonio. He has published more than 18 papers in peer-reviewed journals and has been serving as an Editorial Board Member of Journal of Ear, Nose and Throat Disorders, Central Nervous System Tumors: Clinics in Oncology and Clinic in Surgery.
Abstract:
Imaging is one the most critical parts of the clinical care. MRI becomes widely available as a powerful diagnostic tool for patients suffering from vision loss. The purpose of this clinically oriented presentation is to review: Clinical indications, key imaging findings of diseases involving the visual pathways and advanced MR techniques including diffusion weighted imaging (DWI), diffusion tensor imaging (DTI), magnetization transfer (MTR) and functional MRI. The presentation contains multiple hand drawn diagrams super-imposed on cross-sectional imaging, clinical MR images, correlating visual field maps and fundoscopic images. The review will be valuable to trainees, researchers and practicing clinical ophthalmologists. It may cover 30-60 minutes as deemed appropriate by the organizing committee.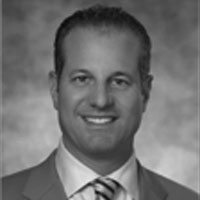 Biography:
Mitchell A Jackson is a board-certified Ophthalmologist specializing in Cataract and Refractive Surgery. He is the Founder and Medical Director of Jackson Eye and is also a Clinical Associate at the University of Chicago Hospitals. He has performed over 20,000 LASIK procedures since its FDA approval for use in 1995. He assisted in the design and was the first U.S. surgeon to use the Moria microkeratome for LASIK, subsequently training more than 700 surgeons in its use.
Abstract:
Purpose: Our purpose was to evaluate the long-term visual outcomes after bilateral Laser Anterior Excision (Laser ACE) for restoring dynamic near and intermediate vision. Setting/Venue: Chang Gung Memorial Hospital (Linkou, Taiwan) registered single arm clinical trial. Methods: 24 patients (48 eyes) over 40 years of age demonstrating loss of accommodative function, good uncorrected distant vision underwent bilateral Laser Anterior Ciliary Excision procedure (LaserACE) using an Er:YAG laser in 4 quadrants on the sclera to improve pliability & biomechanical efficiency of the ciliary muscles in 3 critical zones. Uncorrected distance visual acuity, (UDVA) corrected distance visual acuity (CDVA), uncorrected intermediate at 60cum (UIVA),corrected intermediate (CIVA), uncorrected near at 40cm (UNVA) and corrected near visual acuity ( CNVA) using the Early Diabetic Retinopathy Study [EDTRS] logMAR charts were measured at 1, 3, 6, 12, 24, and 36 months. Results: Mean age 68.70 (Plus or minus) 7.1 (range: 54 to 83 yrs). Mean follow-up was 42.72 (Plus or minus) 0.49 months (range: 42.33 to 43.27). All patients achieved improvement. Pearson Correlation statistical analysis was performed. Postoperatively, DCIVA 20/30 or better in 100% of subjects; 89% 20/25 and 78% 20/20 (p<0.176259477) DCNVA 20/30 or better in 83% of subjects; 67% 20/25 and 50% 20/20 (p<0.007202813). Postoperatively, UIVA 20/30 or better in 89% of subjects; 72% 20/25 and 72% 20/20 (p<0.305284979), UNVA 20/30 or better in 83% of subjects; 78% 20/25 and 33% 20/20 (p<0.046840147). No statistical change in DCVA/UDVA. Clinically significant improvement in stereopsis is from 75.77 to 60 degrees. Conclusions: Laser ACE performed using the Visio Lite Er:Yag laser appears to be a safe and effective procedure for restoring range of visual performance for near and intermediate visual tasks without compromising UDVA/CDVA or binocularity. Stereopsis was not only preserved but improved over time. Patient satisfaction was high post-operatively, and was sustained over the 36 months.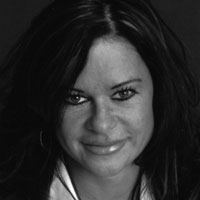 Biography:
Ann Marie Hipsley has received her Doctor of Physical Therapy (DPT) from Boston University's Sargent College of Rehabilitation Sciences. She has received her PhD in Biology with emphasis in Neurophysiology from Redding University. She holds BS in Zoology from The Ohio State University. She is the Founder of Ace Vision Group Inc., and also iAware Inc., organization for the promotion of awareness of age-related ocular disease. She leads the company as the Founder & CEO.
Abstract:
Purpose: The goal of this study was to develop a multi-component 3D finite element (FE) model of the accommodative mechanism that includes the ciliary muscle, lens, zonules, sclera and choroid, to characterize the role of complex ciliary muscle action in producing the lens changes required for accommodative function. We further developed both a model in the younger/healthy eye and in the aging/presbyopic eye in order to illuminate age-related effects on the accommodative mechanism. Setting: Academic Research Study at Biomedical Engineering Department of University of Virginia Charlottesville, Virginia, USA Methods: Representative 3D models of the ocular structures were developed based on extensive review of literature defining the anatomical geometry and material properties of the young and old resting human eye. Geometric meshing and FE analysis was performed using AMPS technology with simulated zonular pre-tensioning of the lens to the unaccommodated state and ciliary muscle contraction to the accommodated state, to measure the resultant movements of ocular structures. Ciliary muscle fiber groups were activated in isolation to quantify each contribution to accommodative action. Model predictions were validated by comparing to literature values and dynamic imaging of accommodation in human subjects. Results: The FE models were able to demonstrate contractile forces of the ciliary muscle and the resultant changes to the ocular structures during accommodation. The model predicted lens deformations and displacements related to accommodative amplitude changes that were consistent with experimental observations from the literature. The model revealed specific contributions of ciliary fiber groups to lens changes, with radial fibers contributing most to anterior displacement and circular fibers contributing most to circumferential deformation. Sensitivity analysis of the differences in accommodation between the young/healthy and old/presbyobic eye identified the age-related changes that contribute most to symptoms of presbyopia. Conclusions: This computational 3D model provides novel insight into the interactions of the components of the accommodative mechanism through incorporation of decades of previous research. The model results were effectively validated with existing data. New appreciation of ciliary muscle function gained through simulations of its specific actions motivates hypotheses for understanding age-related effects on the accommodative mechanism with presbyopia as well as translational clinical applications for targeted therapies. Future use of the model is planned to test effectiveness of various hypothesized therapies to treat presbyopia by restoring accommodative function to the old/presbyopic eye model.
Sri Ramachandra University, India

Biography:
Jayarajini Vasanth is currently working as an Assistant Professor at Sri Ramachandra University, Chennai. She has completed her MPhil at Elite School of Optometry in 2002. She has completed her Optometry course at Bits Pilani and PhD at Sri Ramachandra Medical College and Research Institute, Chennai, India. She has also worked at Sri Ramachandra Medical College and Research and at Sankara Nethralaya, Chennai
Abstract:
A cross-sectional study was done to determine the prevalence of dry eye and to evaluate the environmental risk factors attributed to dry eye within various occupational sectors. The study included 240 subjects aged between 20-45 years. 40 subjects were collected in 6 different occupational sectors and were compared with control group. McMonnies questionnaire based history taking and Schirmer's test were used to diagnose dry eye. Recruited subject's demographic data such as age, sex, occupational history and working conditions were noted during the study. Social history (smoking, alcoholism) was also included. In a total, of 240 subjects, the number of males were 170 (71%) and 70 were females (29.2%). The male and female ratio was 3:1. Out of a total of 240 subjects, 52(21.7%) subjects were positive for dry eye syndrome and a total of 188 (78.3%) subjects were negative for dry eye syndrome. The highest prevalence of dry eye syndrome was identified in the software sector, out of 40 subjects 14 (26.9%) subjects were diagnosed with the condition. In the construction sector, the prevalence of dry eye syndrome was 12 (23.1%) out of 40 subjects and the agriculture sector had a prevalence of 7 (17.3%). 7 subjects (13.5%) out of 40 subjects in the transport sector and in industrial sector, 6 subjects (11.5%). A control group was recruited from normal environmental condition, wherein the prevalence was found to be (7.7%) out of 40 subjects. We also assessed the degree of dry eye between the right eye and left eye where there was a significant difference in both the eyes. Dry eye is a most common ocular condition which affects the day to day activities. Early detection of such a condition is necessary in the entire working environment. The highest prevalence of dry eye syndrome was found in software sector when compared to other working environment. There was a significant correlation between environmental and occupational factors that cause dry eye. Excessive exposure to sunlight, wind, high temperature, and air pollution, electromagnetic radiation are the factors which affect the tear film and ocular surface leading to dry eye syndrome. The workers involved in the study were likely to be liable for these factors.
Volga State University of Technology, Russia

Biography:
Victor V Sevastyanov is the Head of the Center for Speech Pathology and Neuro-Rehabilitation of Neuro-sensory and Motor disorders and is a Professor of the Department of Radio-Technical and Biomedical Systems at Volga State University of Technology, Russia. He holds an MD degree from I.M. Sechenov First Moscow State Medical University and MSc degree in Radio Engineering from Ryazan State Radio Engineering University. He conducts research into the issues of the optic nerve regeneration and investigates the processes of neurorestoration of the optic and auditory nerves. His research interests also include electro-stimulation of neuro-muscular tissues with multi-channel portable electrical stimulators, prevention of oxygen deficiency and hypokinesia in astronauts during long-term space flights. He has 10 international patents to his credit.
Abstract:
The human optic nerve consists of over one million fibers which transfer electric impulses from the retina to the brain. For over thirty years the author has been investigating the efficacy of the low intensity coherent laser radiation in the treatment of optic nerve atrophy. To check the propagation of a laser beam along the optic nerve fibers, a cadaver study was conducted 40 minutes after the death was confirmed. The eye balls, the optic nerves and the chiasms were dissected. Projecting a 1mW power helium-neon laser beam in the pupil caused visible luminescence with holographic effect of the eyeballs and optic nerves up to the chiasms. After transecting one of the optic nerves at the beginning of the chiasm, the laser beam was directed at the butt end of the optic nerve which led to visible luminescence of the optic nerve with holographic effect. Then the laser beam was projected in the pupil; no luminescence of the chiasm or the optic tract behind the chiasm was observed. 3.5 hours later irreversible changes in the optic nerve fibers gradually occurred that started in the distal portion of the optic nerve. The study showed that visual information is transmitted to the brain through the afferent fibers of the optic nerve, and through the efferent fibers from the brain to the retina. The therapeutic effect of low intensity coherent laser radiation, when treating optic nerve atrophy is explained by the holographic effects. The optic nerve fibers may be presented as Hopfield dynamic neural networks, their recovery occurring in accordance with the Discrete Hopfield Model as associative memory. The exposure of the optic nerve fibers to the helium-neon laser radiation causes an effect similar to viewing a hologram, which can be explained by the fact that the matrix of potential interactions receives a contrasting signal from the laser radiation. In case the matrix normal structure is distorted due to a superposition of electrical signals, correction of the signals of the damaged fibers occurs in the 'normal' part of the matrix, which results in the restructuring potential fields, changing molecular cell systems, and thus changing pathological processes development. The findings of the experimental study served as a basis for developing and further use in the clinical practice of 1mW power helium-neon laser for treating optic nerve atrophy.
Session Introduction
Medipol University School of Medicine, Turkey

Biography:
Ibrahim Kocak has completed his PhD from Istanbul University and Post-doctoral studies from Istanbul Training Hospital and Medipol University School of Medicine. He is an Assistant Professor in Ophthalmology Department of Medipol University, mostly associated with vitreoretinal surgery. He has published over 20 papers in medical journals.
Abstract:
Background: An unusual retinal arterial malformation is presented in this case report. Case presentation: A 50-years-old female with no significant past medical history, presented with an unusual retinal arterial malformation without any vision loss in the right eye. Inferior temporal retinal artery had a corkscrew like looping and extension to vitreous cavity at its emerging site from optic disc. Fundus fluorescein angiography confirmed its arterial source. Optical coherence tomography and cranial magnetic resonance imaging showed normal findings. Conclusions: Ophthalmologic findings were not consistent with well-known retinal vascular malformations like Wyburn-Mason syndrome or retinal macro vessels. The clinical presentation can be classified in a very rare group of congenital malformation termed as prepapillary vascular loops.
Ophthalmological center after S. V. Malayan, Armenia

Biography:
Ani Hambardzumyan has obtained her Fellowship in Eye Banking in 2004 at Lions Eye and Tissue Bank in Tampa, Florida. She has received Fellowship of Cataract Phacoemulsification Live Surgery in 2010 in Nagpur, India. She has received PhD degree from Malayan Ophthalmologic Centre. She is a Doctor in Cornea-Uveitis Department since 2005 at Malayan Ophthalmologic Centre.
Abstract:
One of the causes of metallic toxic keratopathy could be accumulation of cooper in the in the layers of cornea. This has been reported in patents with Wilson's disease, chronic lymphocytic leukemia. We are presenting a case of 72 years old female who got uncomplicated cataract phacoemulsification surgery one eye 4 years ago and other eye 2 years ago with Alcon IQSN60 lenses. One year ago during regular checkup bilateral green vertical corneal opacification at the level of Descemet membrane was noted by slit lamp, which six months later got discoid shape. Work up for Wilson disease, leukemia, infections, systemic disease was negative. The blood test for copper level showed 89.2 mkmol per liter (Normal 24 & 34) was observed with normal level of ceruloplasmin. Urine test of copper was within the normal limits (0.2 mmol per day). Liver functional tests were also in normal limits. The patients claimed of eating every day sunflower seeds (2-3 packs per day) for two years. 100 g sunflower seeds giving 97% of copper need for body and one pack of sunflower seed are about 250 g. So one could conclude that the reason of hypercopperemia in this particular case was the over intake of sunflower seeds. The abuse of copper containing meals, particularly sunflower seeds could result in hypercopperemia and deposition of copper in deep cornea.